I make goddesses and other figures and ceramics for family and friends, and on commission for individuals and organizations. The latest Okra Goddesses went to support the efforts of BREADA, the host organization for Baton Rouge farmers markets and the arts market. See more figures in the gallery below.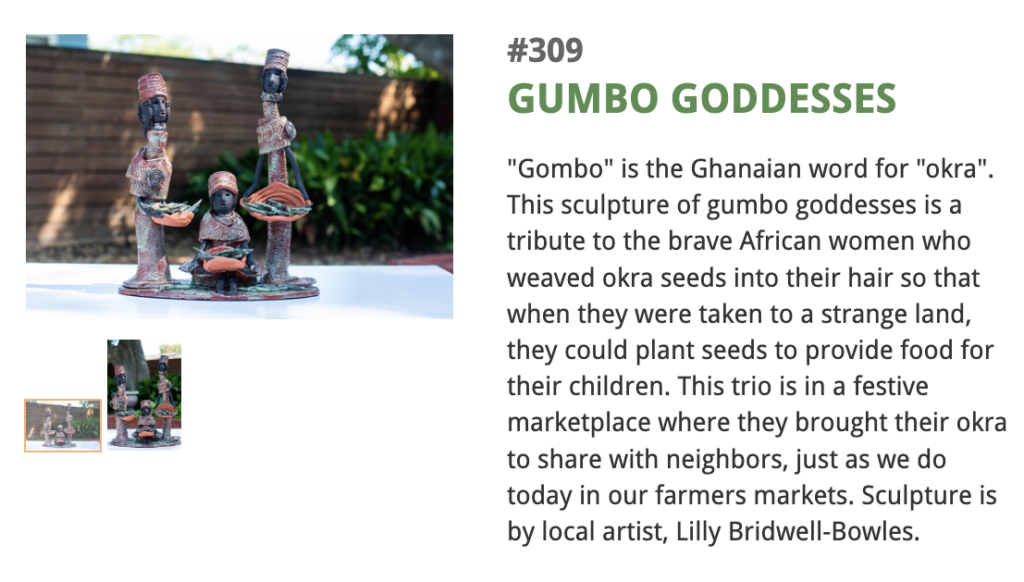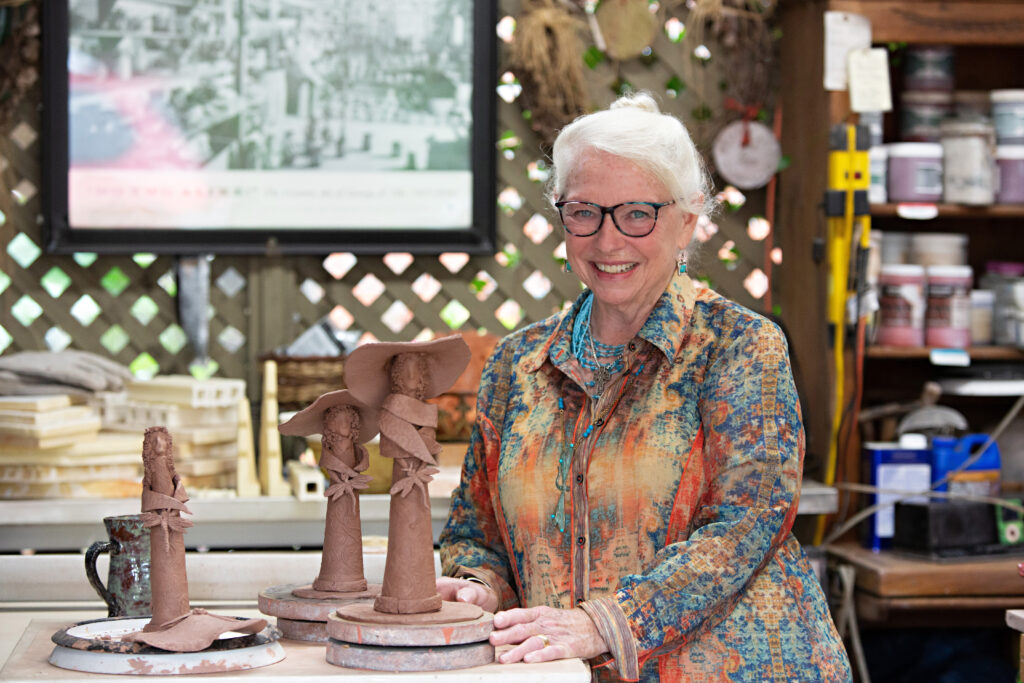 I like to make goddesses and other figures that have special significance for those who want them for themselves or for a gift. I made the African okra figures above after a guide at the Whitney Plantation in Louisiana told the story of Ghanaian women who hid okra seeds in the braids of their hair when they feared capture. When they arrived in America, they were able to grow food that was familiar to them so that they could feed their children.
The sculpture of the ancient Hebrew Judge Deborah (see Judges Ch. 4) and Ruth Bader Ginsberg was made as a wedding gift for my niece Emily's wedding to Joey after they gave me ideas for women who had inspired them. I knew I had to make RBG and then read that she was inspired by Deborah. Deborah is described as holding court under a palm tree so this was perfect for my Floridian niece.
My goddesses often reflect the place where I live; they have giant magnolias, eggplant blossoms, okra blossoms, thistles, etc., on their oversized bonnets. Some of them have friends–anoles, dragonflies, and pelicans–also familiar motifs here in Louisiana. At Advent each year, I'm usually inspired to make new angels and nativity figures. Mardi Gras brings out the over-the-top figures based on historical costumes of Krewe queens. My bunnies for Easter have extraordinarily long ears.
Contact me if you have a special request.
Lilly Bridwell-Bowles